Alcoholic Beverage Licensing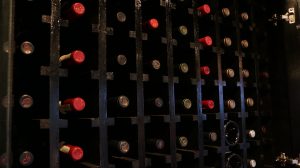 Getting your new business ready to open can be daunting. The countless details needing attention are overwhelming to even the seasoned operator. The cumbersome and time-consuming process involved in securing your beverage and/or restaurant licenses can place serious demands on your time and energy and be a distraction limiting your ability to attend to the things that will make your new business a success. Our staff of licensing experts includes three former directors of relevant state agencies. They are prepared to assist with licensing needs and allow you to focus on operations-related items. We will prepare all necessary forms, secure the various regulatory approvals and submit your application to the licensing agency to ensure timely issuance of your license.
Our contacts with the Division of Hotels & Restaurants and the Division of Alcoholic Beverages & Tobacco allow us to monitor the progress of your application and to take effective action when a "bureaucratic snag" occurs. At RCS Training, we understand the importance of getting your business open as soon as possible. FRLA members and RCS clients receive substantial discounts for our licensing services. To learn more about this valuable service, contact RCS today at 800-537-9863.